Or, How I Became An Indentured Servant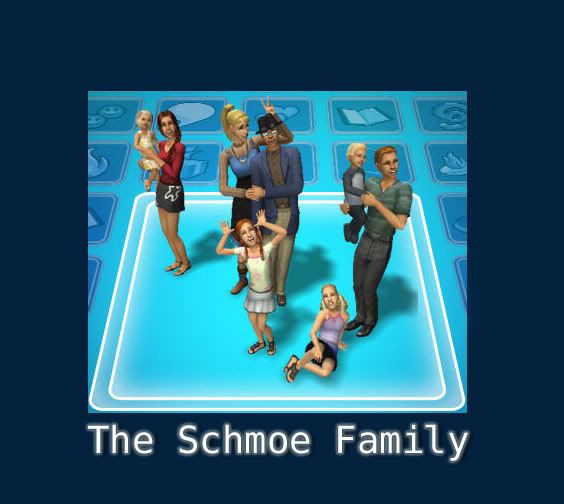 That's my family. Yeah, I've got a LOT of siblings... four sisters and a brother. That's Mom and Pop. They work hard and take care of us as best they can. But, like a lot of large families, money's tight and there's only so far you can stretch a simoleon. But, we get by. Or... we did.
I knew something was up when Pop called a family meeting. He left the two girls watching the toddlers and then sat the rest of us down at the kitchen table. Cutbacks at the mill...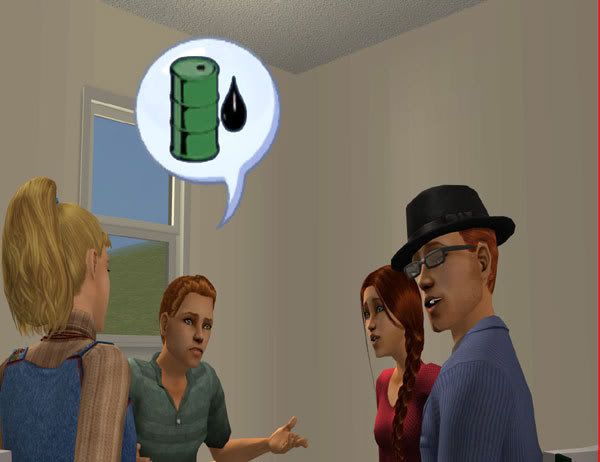 And winter coming... means we're going to have problems paying the heating bills. I don't know what we're going to do. All of us except Mom are already working, and daycare for all the babies would cost more than she could bring home.
That was when Pop spoke up. "There... may be a solution."
"A solution?" asked Mom.
"A solution. A gentleman met me outside the mill when I got my final check. He said that if Joseph would be willing to indenture himself, he'd pay us 5,000 simoleons per week."
"FIVE THOUSAND simoleons. Per week?!? For how long? And what would the indenture entail?"
My father swallowed. "Five thousand simoleons per week for as long as the indenture lasts. And he wants Joseph, and the first-born male of each generation... for ten generations."
I think my sister and I were in shock. Then pandemonium broke out.
"Jason! Is he mad? Ten generations?!? We can't... that's crazy. Joseph... my baby... We'll find another way."
I didn't have to think long. Before I realized what I was saying, I leaned forward, and out of my mouth I heard the words "I'll do it."
My mom looked at me with tears in her eyes. "Honey, what are you saying? You can't... you don't even know all the details..."
"It doesn't matter, Mom. Five thousand a week is enough that you'll all be taken care of. It'll let us finally do something... the little ones can go to private school. You and dad can take care of yourselves, too. It's okay... really. I'll do it."
~~**~~
And that was that. On my next birthday I would be leaving to start a new life in a new town. I'd never see my family again, but would be starting a new life. I'd be providing for my brother and sisters... but I don't know what will become of
me
.